Webrock Ventures proudly stands as a co-founder of Qred, a fintech startup that is revolutionizing the accessibility of financing for small businesses. With an impressive track record, Qred Brasil has already showcased its ability to provide high-quality lending solutions, boasting over 1,000 contracts and BRL 45 million in loan origination.
In this blog post, we will explore the factors that make it a compelling opportunity for both financial returns and impact.
The Crucial Role of SMEs in the Brazilian Economy:
SMEs form the backbone of the Brazilian economy, representing a staggering 98.5% of all legally constituted companies, accounting for 27% of GDP, and contributing to 41% of the total payroll. These enterprises are a vital source of economic growth, job creation, and innovation. However, they often face significant challenges in accessing the necessary financial resources to thrive and expand.
Recognizing this crucial gap in the market, Qred Brasil was established with a clear mission: to provide timely, accessible, and tailored financing solutions to SMEs, enabling them to seize opportunities and propel their businesses forward.
As Brazil presents a total addressable market exceeding USD 75 billion in annual loan originations and comprising 8.9 million SMEs, Qred Brasil holds immense potential for growth. 
Stellar team
At the helm of Qred Brasil is CEO Romulo Pereira, a visionary leader with an impressive track record in the industry. Pereira's experience includes his role as the Global VP of Operations at Gympass, where he played a pivotal role in scaling the company's operations worldwide. Prior to that, he worked with credit portfolio management at Banco Votorantim, one of Brazil's leading financial institutions, and as a consultant at Boston Consulting Group. Romulo is joined by Marcelo Kobayashi as CRO, and Thiago Cintra as CFO, both seasoned financial professionals with more than 18+ years of experience in the Brazilian financial market.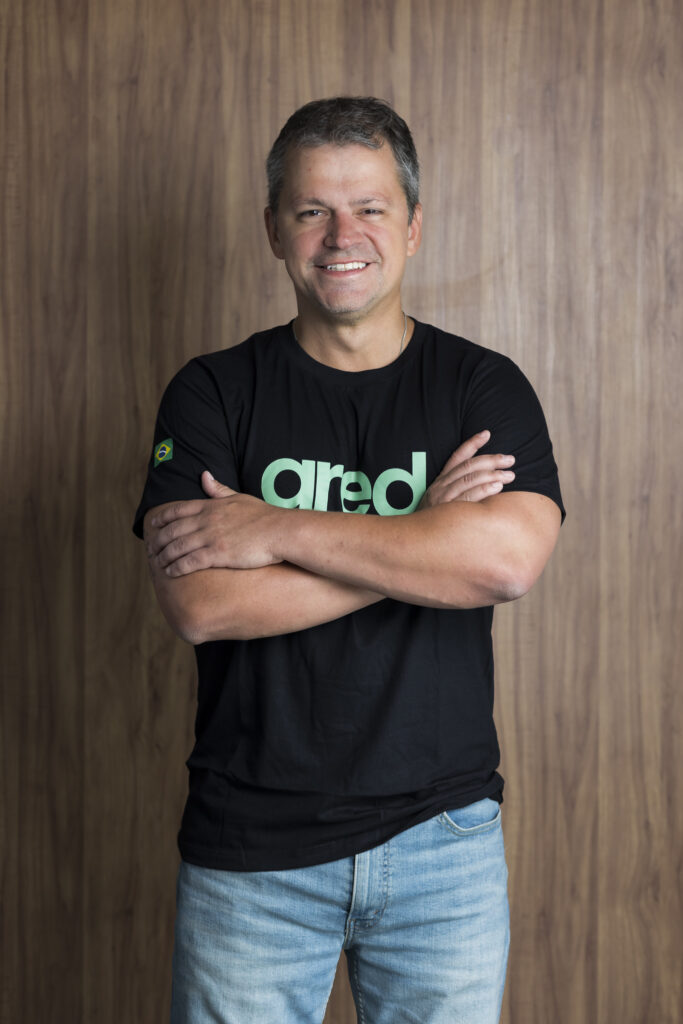 Qred was founded as a joint venture between Webrock Ventures and Nordic Captial-backed Qred AB. Qred AB, recognized four times consecutively on the Financial Times list of Europe's fastest-growing companies, has been granted a full bank license, bringing valuable technology and know-how to Qred. Qred AB also received its license to operate as a bank in Europe. Additionally, we are happy to have Atlant Fonder, a USD 1 billion hedge fund with expertise in credit and equity operations, as a strategic investor.
Qred Brasil's Unique Value Proposition:
Understanding the urgency SMEs face in securing financial support, Qred Brasil has developed a seamless digital platform. Through this platform, SMEs can receive pre-offers within minutes of submitting their applications, with loan disbursements typically occurring within 24 hours. This unmatched agility positions Qred Brasil as a reliable and responsive partner, ensuring that SMEs can access the funds they need promptly.
Harnessing Data and Expertise:
One of the key strengths of Qred Brasil lies in its proprietary credit model, which incorporates a comprehensive range of data points, including financial, behavioral, and macroeconomic indicators. This powerful model allows for precise risk assessment and enables Qred Brasil to offer tailored financing solutions to SMEs that may have previously been overlooked by traditional lenders.
Additionally, Qred Brasil's specialized debt collection team brings invaluable expertise in managing the unique challenges associated with the SME segment. Leveraging technology-driven approaches, the team ensures efficient and effective debt recovery, supporting the financial health and sustainability of MSEs.
Final remarks
Qred Brasil's commitment to empowering Brazilian SMEs through accessible and tailored financing solutions, combined with its strong leadership, innovative credit products, and data-driven approach, positions it as a compelling opportunity for investors seeking both financial returns and positive social impact.