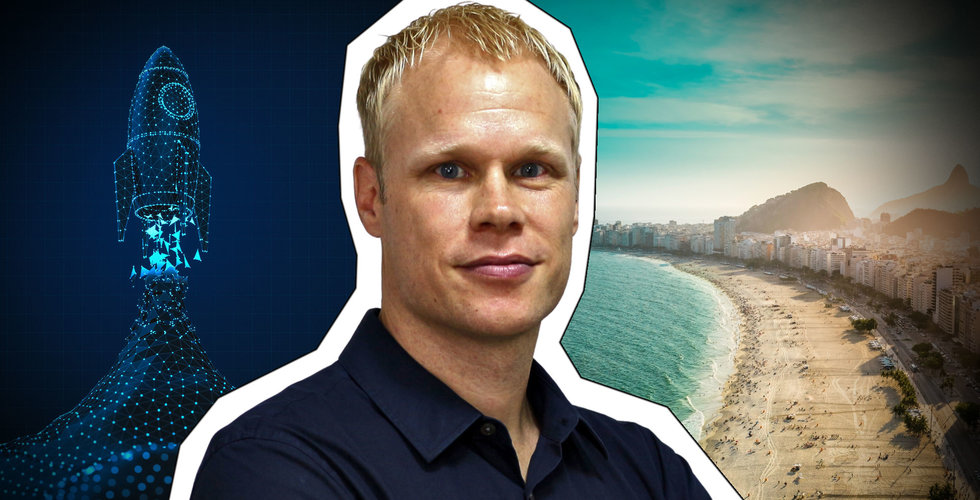 Breakit, one of Sweden's largest news sites for tech startups, published an article about Finanzero's strong market position in Brazil. Here's a translation of the article:
In 2016, we wrote about Finanzero, which had just launched its loan brokerage service in Brazil. The company has developed a platform that makes it easier for borrowers to compare loans from different banks and thus put pressure on prices. The service can be compared to Lendo in Sweden, but in the huge market of Brazil with over 200 million inhabitants.
New figures show that the company has now grown significantly. It has now reached a total of 13 million unique users and a total of 40 million loan applications made through the platform. Over 75 employees work for the company today.
In connection with this, Breakit also took the opportunity to have a chat with CEO Olle Widén, who first came to Brazil to work at Bloomberg. Together with Kristian Jakobsson and investment company Webrock Ventures, they wanted to start something new in the emerging fintech market.
"2021 and 2022 have both been very strong years where we have grown significantly for every quarter. We have always been the largest loan marketplace. Last year, the number two and three were bought by banks, which further strengthened us and our position as number one."
But it has not been a straight upward trajectory all the time.
"We tested several different ideas at the beginning, including our first product, car loans, which was a market that didn't really convert online. We were too early in the digitization," says Olle Widén.
Brazil is currently becoming something of a fintech hub in the region, through the neobank Nubank, which is valued at over SEK 225 billion on the stock exchange and is based in São Paulo. At the same time, it is not a country that is completely uncomplicated to build a company in.
"There is a lot that is uncertain here and that makes it difficult to plan. With Bolsonaro as president, much was completely uncertain, and there are constantly problems with high inflation," says Olle Widén and continues:
"At the same time, the central bank has always been positive about us and supported innovation. A lot has happened regarding digitization in recent years. If it hadn't been for the new wave of fintech, we would have been a completely different company. But we did our market research and had the feeling that everything was moving in that direction."
Last summer, the company completed its fifth financing round, totaling SEK 40 million. The round was led by VEF, Dunross & Co, Atlant Fonder and Webrock Ventures, all of whom are previous owners.
"We are moving more towards profitability and reducing burn rate every month. We expect to halve it this year and then move towards profitability in 2024. Right now, we have no capital requirements. The position we have on the market now is very strong, but maybe we want to bring in a little more to be able to ramp up marketing when others spend less on it," says Olle Widén.
This year, they will also make a new attempt with car loans.
"We will roll out some new products. The market is more ready for car loans now, so we see incredible potential there. We will also focus on microloans for those who lack a bank account. It's a different kind of business if it's just loans of a few thousand kronor, but it can also really change the lives of those who are currently outside society.
Olle Widén also does not close the door to either a listing or being acquired like competitors in the future.
"We are open to those conversations while we still have a lot to build in the company. If we were to be acquired, I would prefer it not to be by a bank, but by someone who, together with us, continues to develop a marketplace. Currently, thoughts of a potential IPO are on hold, but it's not impossible in a couple of years